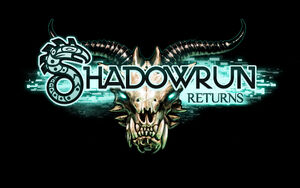 Game news outlets are reporting today that the release date for Shadowrun Returns has been confirmed as July 25 for Windows (via Steam) and Mac, as well as iOS and Android tablets. What's more, Harebrained Schemes is not only including an editing tool (as promised), but all files for the game's entire campaign.
From Shacknews:
"The idea of releasing all the editor files for the Shadowrun Returns campaign was based on my experience working with Trent Reznor on the Alternate Reality Game for his album Year Zero," Harebrained Scheme's founder Jordan Weisman said in a release. "Trent empowered fans to remix his music any way they wished by releasing the Garage Band tracks with the album. With Shadowrun Returns, we are doing the same thing. Players can start from what we have created and build on it, revise it or use it as a starting point for completely new stories."
Ad blocker interference detected!
Wikia is a free-to-use site that makes money from advertising. We have a modified experience for viewers using ad blockers

Wikia is not accessible if you've made further modifications. Remove the custom ad blocker rule(s) and the page will load as expected.